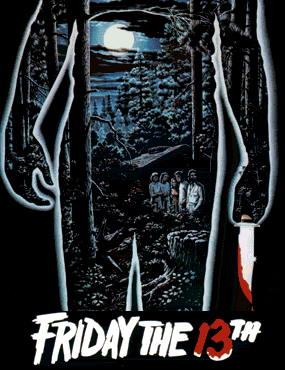 Main - Buttons - Join - Update - Fans - Exits
Welcome
to the Fanlisting for the first movie in a series of films that made Jason Voorhees famous,
FRIDAY THE 13TH
. However, it was his Mother in the first installment that did the killings, seeking revenge for Jason's 'death.'
If you're a fan of Friday the 13th, grab a button if you have a site, and join!
The last update was made on October 16, 2023. We have a total of 119 members listed, from 21 countries, with 0 waiting to be added on the next update. Welcome to our newest member(s): Wolfy
This site is a part of The Fanlistings Network and The Movielistings Network
&copy theatregirl.net & thefanlists.com