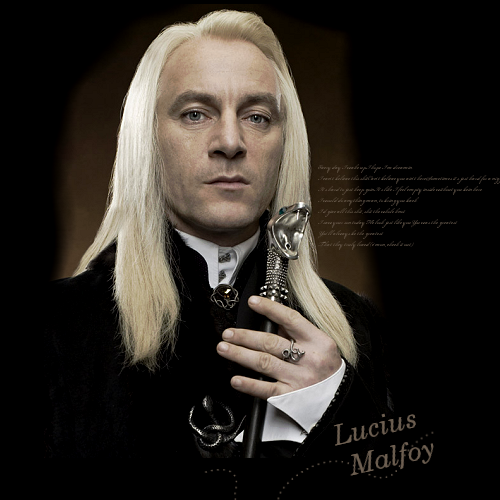 Welcome
to the Physical Fanlisting for arrogant and sexy,
Lucius Malfoy
, the dark wizard and Draco Malfoy's Father, in the Harry Potter series. If you're a fan of Lucius' looks, grab a
button
if you have a site, and fill out the
join
form to
add your name
to the
list
of fans!
The Alterlistings Network
Stats
Opened: September 2, 2006
Last update: April 18, 2018
Fans listed: 47, from 15 countries
Pending fans: 0
Welcome, to our newest fan(s): Nadine
About
As per
TheFanlistings.org
-
A fanlisting is a place for all fans of a particular show, movie, actor, actress, singer, etc. to come together and build the biggest listing of people from all around the world who are fans of that subject.
©2006 theatregirl.net & thefanlists.com